HOME >> Royal Air Force Wallets
Official RAF Brown Leather Multi Fold Wallet





[check ratings]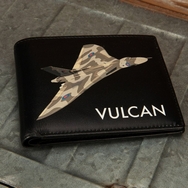 enlarge image

This Official Royal Air Force Leather Wallet is a great gift to make sure someones money is kept in one place.
This Brown Leather Wallet has space for 8 cards, with 2 compartments for notes and other important items. It also includes a small money pouch with a stud lock.

The wallet is embossed with the RAF Wings and is finished with a stud shutting system, with two settings.

Official Royal Air Force Merchandise
Gift Boxed
General service feedback from our customers who bought this item
[3.5 = Satisfactory]






You May Also Like...

Official Royal Air Force Ace Pilot Cufflinks
£15.95